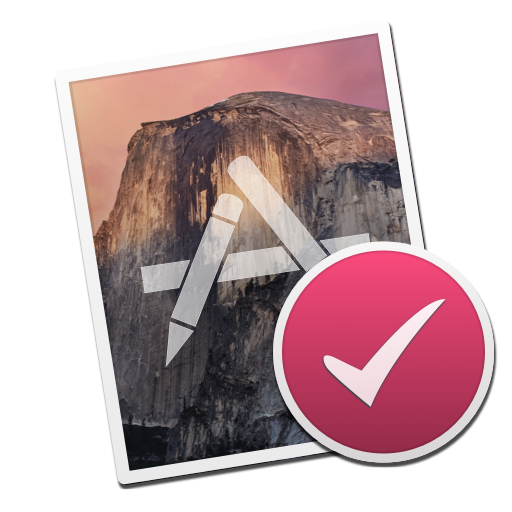 RoaringApps for your Mac
Compatibility checker
RoaringApps for your Mac shows you compatibility information for all of the apps installed on your computer.
Simply download the app, tell it where you keep your apps and wait while it compiles the compatibility reports.
You can also now use the app to share your experience with the apps you have installed – look for the Share compatibility status button.
Beta software
Note that the RoaringApps Mac app is still beta software, so may contain traces of bugs.
When running the app, check for anything not working as expected: a button that doesn't do anything, glitches in the interface, strange results from the compatibility information.
If you find something a little odd or completely broken, please contact me with as much information as you can.
Mismatches
In particular, look out for apps that the server hasn't matched properly.
A list of your applications is sent to the RoaringApps server, where it tries its best to match each application to one in the database (using the app's name, developer, version number and bundle identifier). This matching logic isn't 100% fool proof (yet), so sometimes it sends back information about the wrong app. Check for this in the 'Match' item in an app's detail view – look for app names that don't match up or a low match percentage. When you find a mismatch, please contact me so that I can fix it up.
Privacy information
The RoaringApps Mac app records details of your Mac model, operating system version and simple metrics relating to the duration of server responses. These details are recorded anonymously.
Release history
1.4.1 – Added support for MacOS 10.15 Catalina.
1.4.0

Fixed issue matching applications by their bundle ID.
Improved appearance on retina screens.
Improved horizontal scrolling when the window is smaller than the apps table.

1.3.0 – Fixed issue signing in to RoaringApps account.
1.2.0

Fixed issue that prevented the app from finding locally installed apps for some users.
Added ability to share compatibility status directly from the app.

1.1.1 – Improved error handling.
1.1.0 – Added support for MacOS 10.14 Mojave.
1.0.1 – Added option to view unmatched apps.
1.0.0 – Changed to on-device/local application matching to improve performance.
0.10.0 – Added support for MacOS 10.13 High Sierra.
0.9.1 – Improved handling of server timeout errors.
0.9.0 – Sign in to your RoaringApps account, upload list of installed apps.
0.8.2 – 2016 refactor - initial beta.
0.6.2 – Initial beta release.